The Clinical Research Center (CRC) serves as a bridge between basic scientific discovery and the Atherosclerosis Research Unit (ARU) clinical research programs. The CRC conducts a variety of types of human investigations including highly technologically driven studies such as non-invasive arterial imaging studies with precise measurements of vascular dimensions to determine anatomical and physiological serial changes of atherosclerosis. The CRC is composed of a multidisciplinary team comprised of physicians, nurses, phlebotomists and support staff specially trained to expertly conduct study protocols for the determination of clinical outcomes as well as the safety of research volunteers.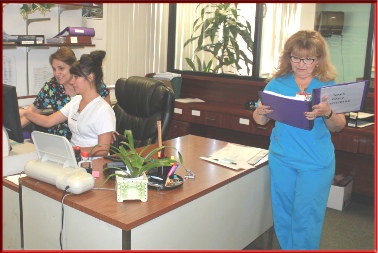 The CRC enables collaborative investigations of diseases and treatments that affect the cardiovascular system and ultimately morbidity and mortality. With extensive experience and a wide-range of tools, the CRC provides comprehensive resources for integrative and translational studies of atherosclerosis and cardiovascular diseases.
The CRC investigators and staff have an extensive experience in planning, implementing and conducting atherosclerosis and cardiovascular trials. As a leader in cardiovascular research, CRC investigators and staff provide comprehensive clinical trial experience with more than 10 large-scale clinical trials of thousands of male and female participants conducted over the past 20 years.
Volunteering as a research participant has certain advantages:
Access to new and early treatments that are only available to research participants.
Careful medical attention from specially trained research study personnel and health-care professionals.
Volunteerism that provides the gift of improved health within your community and beyond.
Empowerment of learning more about your own health.
Meet the Clinical Research Center Team