Meet Dr. Howard H. Hodis, MD
Dr. Hodis was born and raised in Southern California earning his Bachelor of Science degree in Psychobiology at the University of Southern California (USC) and Doctor of Medicine (MD) degree at the Keck School of Medicine at the University of Southern California. Dr. Hodis trained as an intern and resident in Internal Medicine at the Los Angeles County-University of Southern California Medical Center where he also served as Chief Resident in Internal Medicine. Following completion of his medical training, Dr. Hodis studied under Dr. David Blankenhorn, an international authority on atherosclerosis and cardiovascular disease. Upon Dr. Balnkenhorn's death, Dr. Hodis assumed the responsibilities of directing the cardiovascular research program at USC that would later become the nationally and internationally recognized Atherosclerosis Research Unit (ARU).
As Dr. Hodis fondly remembers "I was fortunate to work in the laboratories of some of the best physician-scientists and clinicians at USC beginning at age 16, majorly contributing to my early interests in biology and medicine. I was continuously trained in scientific methodology across a variety of disciplines including neuropathology, neurology, neurosurgery and ophthalmology through my high school and college years. It was an unbelievable experience to be trained by and to interact with giants in their respective fields. I owe a debt of gratitude to all of these great individuals who obviously shaped my passion and interests for the remainder of my life. I am convinced that my success as a physician-scientist has been my broad interests, exposure and training."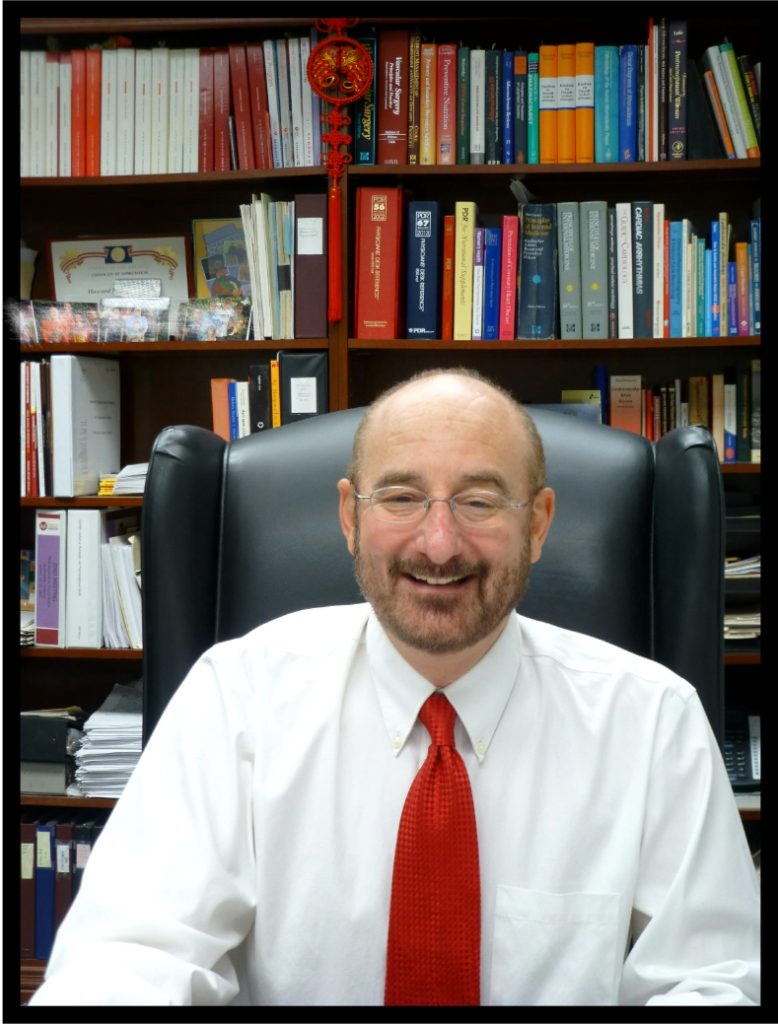 Dr. Hodis has been continuously funded by the NIH for 30 years for his work that integrates translational research, biomedical engineering and integrative biology/medicine spanning basic, clinical and genetic investigation. His main research interest is in the area of vascular disease and atherobiology with investigative pursuits to understand the biology and genetics of the etiology and progression of these disease processes including prevention and intervention. In addition, his research interests include development and application of imaging and measurement tools for the assessment, screening, prevention and treatment of atherosclerosis and cardiovascular disease. His research is translational in nature and spans basic to clinical science, including large population studies and intervention trials.
Since vascular disease (the number killer of men and women) is an aging process affected by many conditions, Dr. Hodis has been closely involved in a broad array of conditions and disease processes that converge either as a cause of or result from atherosclerosis and cardiovascular disease such as diabetes, insulin resistance, cancer, HIV/AIDS, cognition and Alzheimer's disease, obesity, environment (e.g., pollution), inflammation and infection. His research entails a strong interest in the endocrine aspects of vascular disease including insulin, estrogen and testosterone actions in both men and women. But Dr. Hodis' interests have also lead to other areas of scientific interests including bone diseases (osteoporosis) and cancer (breast, uterine, etc.) as they converge with his research pursuits of vascular disease. "As we developed a strong interest in women's health research, it became clear that the one unifying aspect of all disease processes that affect aging women is the underlying biology of estrogen and other hormonal actions; there is no way that we could ignore this fascinating finding."
Dr. Hodis has been the recipient of numerous awards including Outstanding Teaching Awards, the NAMS Thomas Clarkson Outstanding Clinical and Basic Science Research Award, the National Aeronautics and Space Administration (NASA) Inventions and Contributions Board Space Act Award and induction into the Association of American Physicians (AAP). Dr. Hodis has delivered more than 300 invited presentations world-wide and has authored or co-authored more than 200 original scientific publications.
Besides his devotion to medicine and science, Dr. Hodis enjoys spending time with his 4 sons. He often jokes "I am the oldest coach in our community, coaching baseball, basketball and soccer for 20 continuous years, season after season. Recently, one of my early players said to me, "I thought that you were dead." His interests are broad including sports, hiking, traveling, and whitewater rafting.